Offering a vast breadth of experience and photographic skill, Gabriel Alonso is one of today's premier portrait artists. His talent and expertise combined with his immense insight, exceptional artistic composition and heightened sensitivity to the client's desires allow him to capture the essence and timeless expression of beautiful moments in images his clients will cherish for generations.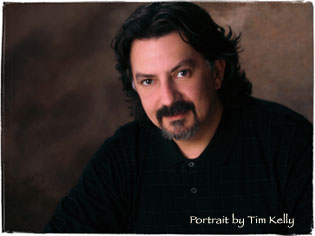 "An artist is a dreamer consenting to dream of the actual world."
- George Santayana (1863-1952)
Holds the Master of Photography and Photographic Craftsman degrees presented by the Professional Photographers of America.
Serves as a Qualified International Print Juror with the Professional Photographers of America
Lectures at National, Regional, State and Local conventions as well as for the Mexican Professional Photographers Association
Manager and Portrait Artist at both Gittings Texas and Gittings West Studios
Regional manager and Portrait Artist for McWhirter Portrait Studios at Neiman Marcus in Houston
Portrait Artist for Wyndham-Leigh Portraiture in Washington, D.C., Fort Worth and Dallas, TX
His exceptional work has been selected for the Masters Loan Collection of the Professional Photographers of America and has been exhibited at the Eastman Kodak display of Disney's Epcot Center. But more importantly, his images grace the walls of satisfied clients throughout the world.